Meet up with DSIA at Supply Chain Event 2017 from 7 to 8 november 2017  in Paris, Porte de Versailles, Pavillon 4.2 - Stand B22
The Exhibition
Heading for a collaborative and digital supply chain
A tidal wave sweeping everything in its path. But what will be its strength, its extent, its effects? What kind of upheavals can we expect? How to anticipate it? How getting prepared to it?
These are the questions that the SUPPLY CHAIN EVENT wishes to provide an answer to, through a "digital" oriented offer and exhibitors likely to respond to the new challenges that will be faced in all areas of the Supply Chain:
At a strategical level, the digitization will make it possible to gather and process a considerable amount of data (Big Data). It will provide a rapid and clear view of the flows, with measurement and analysis tools that will allow managers to make important decisions with maximum accuracy
At a tactical level, it will make it possible to cope with unforeseen events in a very short timeframe and to provide solutions, for example in situations of crisis or on the contrary to seize new opportunities
At an operational level, on-field digital technologies will provide valuable assistance to employees in domains such as transport, stock, procurement, order picking, etc.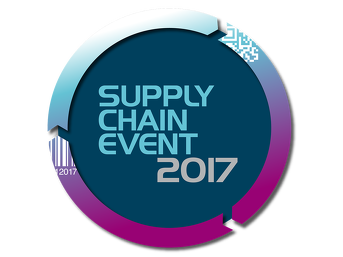 Meet up with DSIA teams at Supply Chain Event 2017
DSIA will be present at SUPPLY CHAIN EVENT 2017 to share with you the latest enhancements of its software suite, to present you its offer of support in the solution design and in the daily operational monitoring, as well as all the benefits of a solution operated in SaaS mode.
Date : november 7 and 8 2017
Location : Paris, Porte de Versailles
DSIA Stand : Pavillon 4.2, Stand B22
For further information on DSIA: contact us