Forerunner in the world of hosted applications for more than 35 years, DSIA recruits motivated, results-oriented, passionate and team oriented profiles. You want to meet the new challenges of the Cloud, work in a strong team spirit, innovate with us, invest and thrive in a stimulating and international environment, join us!
Candidate profile
In final year of Engineer school, you are specialized in application development.
You are open-minded and love working as a team.
Your first internship experiences gave you the opportunity to master Java, the Agile methodology (Scrum), as well as technologies such as: XML, Eclipse, Jenkins, GWT, PostGreSQL, Oracle, Quality Center, SVN.
Finally, your natural curiosity has given you the taste to innovate and to investigate ever more efficient solutions.
Job functions
As part of our products continuous improvement and our commercial expansion, your role will encompass the redesign of our current software and the realization of client projects.
You will be in charge of studying the customers new needs, as well as the Business requirements (in-house or from customer) together with our Project Managers and Logistics Experts.
Your investment in understanding the business of our customers will give you the opportunity to use your know-how in functional and technical design.
Integrated within a team of fifteen employees, you will put your skills in the languages and development tools to the benefit of improving our technical environments with a constant concern for quality and performance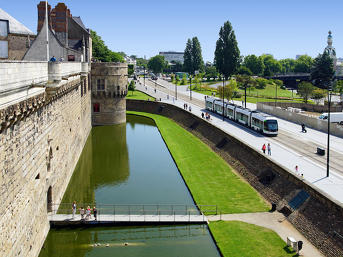 The job is based in Nantes, France.