Forerunner in the world of hosted applications for more than 35 years, DSIA recruits motivated, results-oriented, passionate and team oriented profiles. You want to meet the new challenges of the Cloud, work in a strong team spirit, innovate with us, invest and thrive in a stimulating and international environment, join us !
Candidate profile
Education: Master's level engineering qualification or equivalent in computer science
Beginners accepted, but an experience of 1-2 years will be appreciated
Experience developing with Java, Eclipse, SVN
Knowledge in GWT/GXT and Progress is a plus
Operational English, both written and spoken
More than a post, a mission for you
As part of our products continuous improvement and our commercial expansion, your action is encompassed in the redesign of our current software and in the realization of client projects:
You will have needs and requests to analyze
You will use your know-how in functional and technical design
You will practice your talent as a developer with constant concern for quality and performance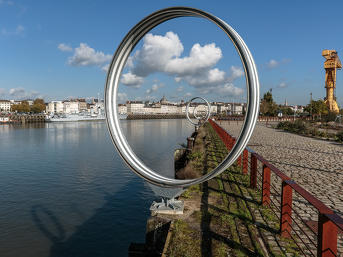 What we will like most about you?
It's you! So of course, we would prefer you to be open, motivated, results-oriented and passionate, because these qualities will enable you to carry out your missions as well as possible. In your luggage, we would like to find a strong team spirit, a strong desire to innovate, invest and thrive with us.
What will you like most about us?
We have plenty of ambition for ourselves and thus, for you. For example, changing ourselves to enable us to conquer new markets, beyond China, Russia and Canada for whom we are already working. The Agile organization in which you will evolve and the tools that will be put at your disposal will allow you to give the best of yourself.
The job is based in Nantes, France.