Forerunner in the world of hosted applications for more than 35 years, DSIA recruits motivated, results-oriented, passionate and team oriented profiles. You want to meet the new challenges of the Cloud, work in a strong team spirit, innovate with us, invest and thrive in a stimulating and international environment, join us!
Candidate profile
Education: Master's level logistics qualification
Beginners accepted, nut a one year experience will be a plus
Significant stay abroad (English-speaking environment) is appreciated
Fluent in English (spoken and written)
JOB FUNCTIONS
As part of a 12 person team, you will actively participate in:
Call center handling: The « Supply Chain Support Expert » is our customers' main contact. Once agreed with the user on the priority level of the incident, you will process the customer request and its follow-up, calling upon complementary skills if needed.
Testing: Ensure the proper running of our new functionalities by testing them (Internal tests / UAT)
Support to solution implementation: users training, configuration, on-field support to customers (5 weeks in average)
The « Supply Chain Support Expert » works in shift, to cover a 24/6 working period according to a planning known in advance.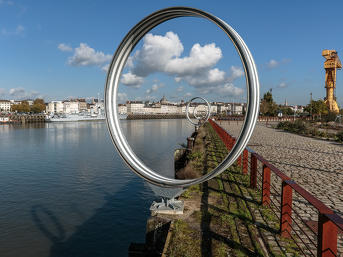 What we will like most about you?
Motivated, results-oriented, autonomous and always on time, you know how to be responsive and have a certain taste for communication with others. You have a sense of service and you know how to keep a good relationship with customers.
What will you like most about us?
As a « Supply Chain Support Expert », you will have the opportunity to acquire and master real business knowledge in Logistics and Information Systems.
Being a « Supply Chain Support Expert» allows you to benefit from a real springboard for future missions such as project management, audit and consulting missions.
The job is based in Nantes, France.