Forerunner in the world of hosted applications for more than 35 years, DSIA recruits motivated, results-oriented, passionate and team oriented profiles. You want to meet the new challenges of the Cloud, work in a strong team spirit, innovate with us, invest and thrive in a stimulating and international environment, join us!
Candidate profile
In final year of Engineer school, you are specialized in Systems & Networks. You are open minded and particularly like working in a team.
You have a strong desire to work in a high-tech environment and you know what it takes to provide rigorous work.
Finally, your natural curiosity has given you the taste to innovate and to investigate ever more efficient solutions.
Job functions
You will join our team of Systems, Network and Security Engineers, within the department in charge of DSIA data centers: This team designs highly resilient and performs technical solutions, supported by well-known partners such as IBM, EMC², CISCO and Orange.
In addition to designing and realizing, this team of experienced professionals must provide level 2 support to reinforce the helpdesk that responds to the 24/6 solicitations of our Clients, or pro-actively in case of alerts.
In the framework of our Global Supervision and Monitoring Solution renewal project, you will take part to its design, its integration to the production environment, as well as to the training of the Helpdesk personnel.
You will work in collaboration with one of our Systems Expert Engineers, who will provide you with a complete view of the resources plurality implemented in the technical infrastructure within our data center, as the one provided to our customers.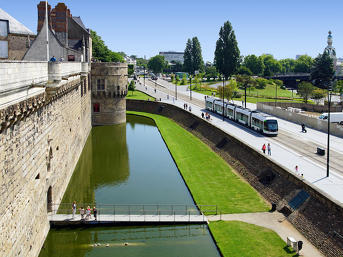 The job is based in Nantes, France.